Loading best price for your location...
Studio Desk
Length: 1600mm, Height: 738mm, Width: 800mm
Seats 1 person
Designed by Joni Steiner
Studio Desk
DIY Files available for download again soon
This design is currently available by getting quotes through our Maker Network
Want to make this commercially? Join as an Opendesk maker here
Any questions get in touch via support@opendesk.cc
Studio Desk - your personal office desk
With its minimal design and discreet cable management, our Studio Desk makes a great compact workstation. It's an ideal fit for home working or as an individual desk in your workplace. By bringing multiple desks together you can also make larger workbenches, perfect for seating teams or groups.
We've designed a sneaky route inside the leg to hide your messy power cables out of sight as they travel from the floor into the removable cable tray. They magically reappear beneath a flush-fitting cable cover in the desktop giving you quick and easy access to power.
Studio comes with a plain cable cover as standard, and if you like your desk clutter free we also have a smartphone and tablet stand version available on request.
Studio flat-packs in minutes for easy storage and transportation.
Designed and shared openly by:
If you are looking for another size let us know. Opendesk can offer a Tailored service on this design. To find out more get in touch
Quality materials and neat features
All Opendesks are made from quality, FSC-certified baltic plywood. Coming from managed forestry it's good to know your desk was sustainably grown.
A neat Studio Desk feature is it's clever in-built cable management. No-one likes to see messy cables hanging around which is why we have hidden them away in this secret channel that runs up the leg!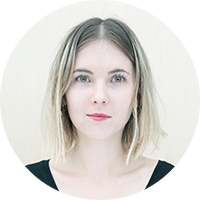 Fitting out your workspace?
Opendesk offers a dedicated design service and can help deliver your project
What makes the Studio Desk different?
The Studio Desk is designed to be manufactured by a network of independent makers all around the world. This is possible thanks to Opendesk's alternative supply chain - designers share designs for products that can be downloaded and made locally using the latest digital tools. We call this model 'Open Making'.
Locally made near you
Opendesk's global community of makers is 100+ strong and growing daily. We'll always try and find a maker as close to you as possible - so that your furniture is made on demand and only transported that 'final mile' from workshop to your workspace.