Loading best price for your location...
Bundle Desk
Get quotes directly from makers near you:
Request and receive quotes (typically within 48 hours)
Choose your preferred maker-quote and pay online
Receive your locally-made furniture direct from the maker
Bundle Desk
DIY digital fabrication files
Download licensed digital fabrication files
Open in any CAD or CAM software
Make it yourself in your workshop or local maker space!
Bundle Desk
The Bundle Desk, designed by Thor ter Kulve, is a new take on the traditional trestle. Incredibly simple to take apart, store away or even set up outside on a sunny day, the Bundle Desk is ideal for those who desire more flexibility and mobility from their workstation.
The design of the trestle is inspired by Japanese joinery techniques and consists of 5 pieces held together by clever slots and compression fittings. Multiple Bundle Desks can be positioned side-by-side or back-to-back in any formation to create larger work areas allowing users to move seamlessly between collaborative and private working. The Bundle Desk is the ideal single-person workstation, providing the core ingredients for productivity anytime, anywhere.
Designed and shared openly by:
Length: 1,700mm
Width: 850mm
Height: 750mm
Seats: 1 person
Quality materials and neat features
All Opendesks are made from quality, FSC-certified baltic plywood. Coming from managed forestry, it's good to know your desk was sustainably grown.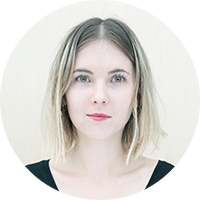 Fitting out your workspace?
Opendesk offers a dedicated design service and can help deliver your project
What makes the Bundle Desk different?
The Bundle Desk is designed to be manufactured by a network of independent makers all around the world. This is possible thanks to Opendesk's alternative supply chain - designers share designs for products that can be downloaded and made locally using the latest digital tools.
We call this model 'Open Making'.
This design has been downloaded:
Locally made near you
Opendesk's global community of makers is 100+ strong and growing daily. We'll always try and find a maker as close to you as possible - so that your furniture is made on demand and only transported that 'final mile' from workshop to your workspace.