Loading best price for your location...
Kano Storage
Get quotes directly from makers near you:
Request and receive quotes (typically within 48 hours)
Choose your preferred maker-quote and pay online
Receive your locally-made furniture direct from the maker
Kano Storage
DIY Files available for download again soon
This design is currently available by getting quotes through our Maker Network
Want to make this commercially? Join as an Opendesk maker here
Any questions get in touch via support@opendesk.cc
Kano Storage
The modular Kano Storage units, available in three different sizes, are ideal for creating a multifunctional hub in your workplace. They were originally designed for the rapidly growing startup, Kano, who wanted moveable storage units in different sizes that could be used in different formations for various purposes.
The smallest of the units measures 500mm by 450mm by 1000mm and is ideal for those with limited space. Use it as a TV stand for conference calls or add some cushions atop to turn it into a casual bench for a breakout area.
The medium Kano unit is a similar height to a kitchen counter (measuring 500mm by 900mm by 1000mm) making it the perfect catering solution for your office coffee machine and tea supplies. It also has ample storage for items up to A4 size.
The largest of the units is 500mm by 1070mm by 1000mm- the perfect height for a temporary standing workstation or for hosting quick standing meetings. Again, there's plenty of storage space for items and papers up to A3 size.
The options are endless when combining these three different units together: a meeting hub, breakout space, office canteen, workshop area or even use them as a long space dividing wall in open plan offices. All three sizes are provided with castors, meaning they can be easily moved and combined in any number of patterns. Pull units away from the wall and place them in the centre of the room as a central hub/ workstation. Each design also has a padlock loop so valuables can be safely stored away.
Designed and shared openly by:
Length: 500mm
Height: 450mm, 900mm, 1070mm
Width: 1000mm
Quality materials and neat features
All Opendesks are made from quality, FSC-certified baltic plywood. Coming from managed forestry, it's good to know your desk was sustainably grown.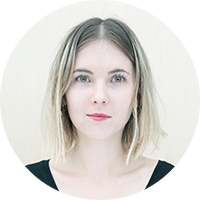 Fitting out your workspace?
Opendesk offers a dedicated design service and can help deliver your project
What makes the Kano Storage different?
The Kano Storage is designed to be manufactured by a network of independent makers all around the world. This is possible thanks to Opendesk's alternative supply chain - designers share designs for products that can be downloaded and made locally using the latest digital tools.
We call this model 'Open Making'.
Locally made near you
Opendesk's global community of makers is 100+ strong and growing daily. We'll always try and find a maker as close to you as possible - so that your furniture is made on demand and only transported that 'final mile' from workshop to your workspace.