Loading best price for your location...
Beside Table
Get quotes directly from makers near you:
Request and receive quotes (typically within 48 hours)
Choose your preferred maker-quote and pay online
Receive your locally-made furniture direct from the maker
Beside Table
MIY digital fabrication files
Download licensed digital fabrication files.
Comply with the terms of the Creative Commons license.
Make furniture yourself in your own workshop or local maker space!
Beside Table
The Beside Table is a low side table for the home or office. Made from 11 interlocking parts, the tables sturdy construction makes it suitable for a wide array of uses. It's deep storage shelf provides ample room for books and stationery. Combine with a One to Several Table to complete the AtFab family.
Designed and shared openly by:
Length: 450mm
Height: 405mm
Width: 450mm
Quality materials and neat features
Opendesk products are made with love and care by local makers using beautiful furniture grade Baltic birch plywood.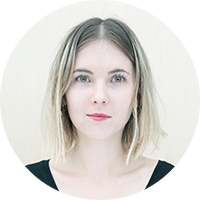 Fitting out your workspace?
Opendesk offers a dedicated design service and can help deliver your project
What makes the Beside Table different?
The Beside Table is designed to be manufactured by a network of independent makers all around the world. This is possible thanks to Opendesk's alternative supply chain - designers share designs for products that can be downloaded and made locally using the latest digital tools.
We call this model 'Open Making'.
This design has been downloaded:
Locally made near you
Opendesk's global community of makers is 100+ strong and growing daily. We'll always try and find a maker as close to you as possible - so that your furniture is made on demand and only transported that 'final mile' from workshop to your workspace.