Loading best price for your location...
Divide
Get quotes directly from makers near you:
Request and receive quotes (typically within 48 hours)
Choose your preferred maker-quote and pay online
Receive your locally-made furniture direct from the maker
estimated, each ex. VAT made in batches of
from makers near you
---
Location currently set as
Divide
DIY digital fabrication files
Download licensed digital fabrication files
Open in any CAD or CAM software
Make it yourself in your workshop or local maker space!
Divide - shape your space
The multi-functional Divide collection is designed to create flexible partitions in open-plan workspaces. Lockable castors allow you to reconfigure the layout of your space, creating private zones or team focus points. Bring 2 or more Divides together using connecting slots at the base to create larger division walls. Choose from 3 different configurations.
Whiteboard: A dry wipe board mounted within a plywood frame. Great for meetings and jotting down ideas. The tray at the base is perfect for storing your whiteboard pens and board eraser. Manufactured in batches of two.
Kanban: A highly functional divide for creating team to-do lists and visualizing priorities or ideas. One side features moveable tiles which can be scribbled on with whiteboard pens. The reverse side contains a large whiteboard. Manufactured in batches of two.
Fabric: A clever one-sheet solution that maximizes material efficiency. The fabric wrap adds a softer natural aesthetic to your space.
Designed and shared openly by:
Length: 1134mm
Height: 2020mm (inc 75mm castor)
Width: 658mm
Modular design
Divide features neat connecting slots at the base, perfect for bringing 2 or more Divides together to create private zones.
All Opendesks products are made from quality, FSC-certified baltic plywood. Coming from managed forestry it's good to know your Opendesk was sustainably grown.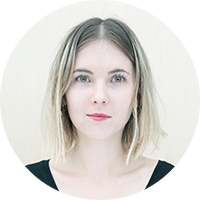 Fitting out your workspace?
Opendesk offers a dedicated design service and can help deliver your project
Why this product is different?
The Divide is designed to be manufactured by a network of independent makers all around the world. This is possible thanks to Opendesk's alternative supply chain - designers share designs for products that can be downloaded and made locally using the latest digital tools. We call this model 'Open Making'.
This design has been downloaded:
Locally made near you
Opendesk's global community of makers is 200+ strong and growing daily. We'll always try and find a maker as close to you as possible - so that your furniture is made on demand and only transported that 'final mile' from workshop to your workspace.