Loading best price for your location...
Pedestal
Get quotes directly from makers near you:
Request and receive quotes (typically within 48 hours)
Choose your preferred maker-quote and pay online
Receive your locally-made furniture direct from the maker
estimated, each ex. VAT made in batches of
from makers near you
---
Location currently set as
Pedestal
DIY digital fabrication files
Download licensed digital fabrication files
Open in any CAD or CAM software
Make it yourself in your workshop or local maker space!
Pedestal
Our Pedestal is the ideal companion to your workstation.
This little partner removes the need for lockers if space is a premium, as each team member can store their personals, and even their laptop in a dedicated compartment, in a space conscious way. Also perfectly suitable in a hot-desk environment castors can be added to free the attachment it has to a particular desk.
The laptop compartment also features a locking tab for secure overnight storage.
Designed and shared openly by:
Length 522mm
Depth: 325mm
Height: 459mm (531mm with castors)
Quality materials and neat features
All Opendesks are made from quality, FSC-certified baltic plywood. Coming from managed forestry, it's good to know your desk was sustainably grown.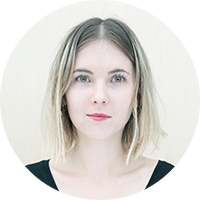 Fitting out your workspace?
Opendesk offers a dedicated design service and can help deliver your project
What makes the Pedestal different?
The Pedestal is designed to be manufactured by a network of independent makers all around the world. This is possible thanks to Opendesk's alternative supply chain - designers share designs for products that can be downloaded and made locally using the latest digital tools.
We call this model 'Open Making'.
This design has been downloaded:
Locally made near you
Opendesk's global community of makers is 200+ strong and growing daily. We'll always try and find a maker as close to you as possible - so that your furniture is made on demand and only transported that 'final mile' from workshop to your workspace.