Loading best price for your location...
Layout Table
Get quotes directly from makers near you:
Request and receive quotes (typically within 48 hours)
Choose your preferred maker-quote and pay online
Receive your locally-made furniture direct from the maker
estimated, each ex. VAT made in batches of
from makers near you
---
Location currently set as
Layout Table
DIY digital fabrication files
Download licensed digital fabrication files
Open in any CAD or CAM software
Make it yourself in your workshop or local maker space!
Layout Table
The Layout Table has been designed for the working habits and design sensitivity of creative users.
Layout can be customized by choosing from a range of tool trays, which slot seamlessly into the table. Each tray caters for different tools popular with creative users such as fineliners and sketching pencils. Personalize your tray with engravings, available on request.
The top of the table can be removed and flipped, great for keeping messy tasks away from neater work modes. Keep one side clean for general tasks and the other 'spoil side' messy for making models or artwork.
Designed and shared openly by:
Length: 1,500mm
Height: 750mm
Width: 750mm
Seats: 1 person
Mini storage trays
The Layout Table features neat mini storage trays. Hidden away it's perfect for your favourite stationary
All Opendesks are made from quality, FSC-certified baltic plywood. Coming from managed forestry it's good to know your desk was sustainably grown.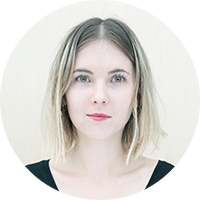 Fitting out your workspace?
Opendesk offers a dedicated design service and can help deliver your project
Why this product is different?
The Layout Table is designed to be manufactured by a network of independent makers all around the world. This is possible thanks to Opendesk's alternative supply chain - designers share designs for products that can be downloaded and made locally using the latest digital tools. We call this model 'Open Making'.
This design has been downloaded:
Locally made near you
Opendesk's global community of makers is 200+ strong and growing daily. We'll always try and find a maker as close to you as possible - so that your furniture is made on demand and only transported that 'final mile' from workshop to your workspace.