Digital woodworking- remastering traditional joints
From old classics to new experiments, we list our favourite CNC-made joints including the mortise and tenon and v-clip locking joint.
CNC routers open up a world of possibilities when it comes to intricate wooden joints. Before digital fabrication tools, complex joints were made only by the experienced woodworker, taking many hours to complete. Now, it's possible to make highly intricate connections in minutes. Here we run through some of our favourite joints from the classic mortise and tenon to the unusual v-clip locking joint.
Beam joint
A temporary joint used to mount beams into vertical uprights such as a table leg.
Hook joint
Often used to mount beams into a vertical upright.
Hidden mortise and tenon
Used to join panels together at 90 degree angles.
Lap joint
A simple joining solution for sheets meeting at a right angle.
Blind finger tenon joint
Joint is concealed and visible end grain reduced.
Through finger tenon joint
A simple but strong permanent joint using teeth and through cuts. Can be concealed by pocketing holes and reducing height of teeth.
E-clip locking joint
Ideal joint for locking parts together which are regularly assembled/ disassembled.
Wedge joint
A joint that creates tension as a wedge is crushed through a hole. Wedge will fatigue over time if furniture is regularly assembled/disassembled.
T-clip locking joint
Ideal joint for locking parts together.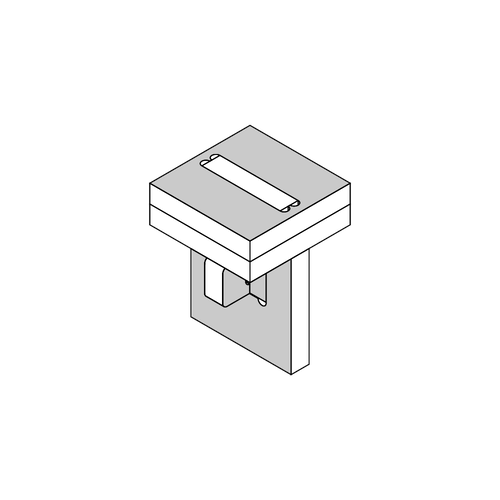 Key hole locking joint
A fun joint which can be used to add features such as hooks.
Hinge joint
A simple CNC hinge solution where square teeth rotate within circular pockets.
---
This post is the second in a series of three design pieces. Read about Designing for CNC milling here and CNC Machines and Common Cut Types here.
Also, if you're a designer and want to see your design on Opendesk, respond to our latest brief: Open Call for Open Plan!
ABOUT THE AUTHOR