Loading best price for your location...
Fin Lockers
Get quotes directly from makers near you:
Request and receive quotes (typically within 48 hours)
Choose your preferred maker-quote and pay online
Receive your locally-made furniture direct from the maker
Fin Lockers
MIY digital fabrication files
Download licensed digital fabrication files.
Comply with the terms of the Creative Commons license.
Make furniture yourself in your own workshop or local maker space!
Fin Lockers
The Fin Locker and its siblings, the Fin Bookshelf and Fin Planters, are the ideal flexible storage solution. The Locker works as a solo design or back-to-back to form an island, while placing it end-to-end with any Fin product is great for dividing a large open-plan space. They can be positioned to define breakout team zones or a central hub, creating a go-to space for everyone in your team.
The subtlety of the neatly concealed joint details creates an elegantly thin storage solution. Each of the nine lockers measures 380mm (W) x 330mm (H) x 340mm (D) so there's plenty of room for your cycling gear, private documents and other office clutter.
The height of the Fin Locker is no accident: while it provides privacy for those sitting down, it's also the ideal height to work at while standing. This multi-functional product is perfect for flexible workplaces that need a secure storage, privacy and space dividing workplace solution.
The Fin Lockers come fully assembled
Lockers numbered 01-09. If ordering multiple lockers, each unit will be numbered 01-09.
Designed and shared openly by:
Width: 1,200mm
Height: 1,122mm
Depth: 400mm
Quality materials and neat features
Opendesk products are made with love and care by local makers using beautiful furniture grade Baltic birch plywood.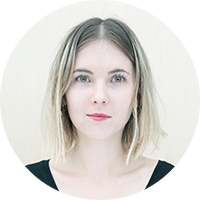 Fitting out your workspace?
Opendesk offers a dedicated design service and can help deliver your project
What makes the Fin Lockers different?
The Fin Lockers are designed to be manufactured by a network of independent makers all around the world. This is possible thanks to Opendesk's alternative supply chain - designers share designs for products that can be downloaded and made locally using the latest digital tools.
We call this model 'Open Making'.
This design has been downloaded:
Locally made near you
Opendesk's global community of makers is 100+ strong and growing daily. We'll always try and find a maker as close to you as possible - so that your furniture is made on demand and only transported that 'final mile' from workshop to your workspace.