Loading best price for your location...
Meeting Table
Get quotes directly from makers near you:
Request and receive quotes (typically within 48 hours)
Choose your preferred maker-quote and pay online
Receive your locally-made furniture direct from the maker
estimated, each ex. VAT made in batches of
from makers near you
---
Location currently set as
Meeting Table
DIY digital fabrication files
Download licensed digital fabrication files
Open in any CAD or CAM software
Make it yourself in your workshop or local maker space!
Meeting Table - socially shaped for meeting and working
The Meeting Table is perfect for hosting meetings of up to 8 people, or as a workbench for 4. A concealed space for all your cables and other gadgets is designed in, accessed via a discrete central cover to provide easy access - so you can meet up for an hour or set up for a few days.
Whilst you'll get a plain cable cover as standard, we have alternatives on request - from a smartphone & tablet stand to a storage tray for your stationery. We're also able to offer special tabletop finishes - from recycled plastic to coloured Linoleum - on request.
Designed and shared openly by:
Length: 2,080mm
Height: 738mm
Width: 1,180mm
Seats: 4-8 people
Quality materials and neat features
The Meeting Table features a neat modular cable cover in the center. It can be interchanged with other cable cover designs, giving the table an array of functions - from a mobile phone holder, desk tidy or simply a plain cover. Other designs such as an LED light and wireless phone charger are available on request. Email us a vector of your company's logo and we can etch it into a cable cover for you!
All Opendesks are made from quality, FSC-certified baltic plywood. Coming from managed forestry it's good to know your desk was sustainably grown.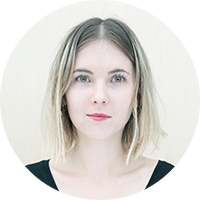 Fitting out your workspace?
Opendesk offers a dedicated design service and can help deliver your project
What makes the Meeting Table different?
The Meeting Table is designed to be manufactured by a network of independent makers all around the world. This is possible thanks to Opendesk's alternative supply chain - designers share designs that can be downloaded and made locally using the latest digital tools. We call this model 'Open Making'.
This design has been downloaded:
Locally made near you
Opendesk's global community of makers is 200+ strong and growing daily. We'll always try and find a maker as close to you as possible - so that your furniture is made on demand and only transported that 'final mile' from workshop to your workspace.