The Concept Space+ for Students by UBS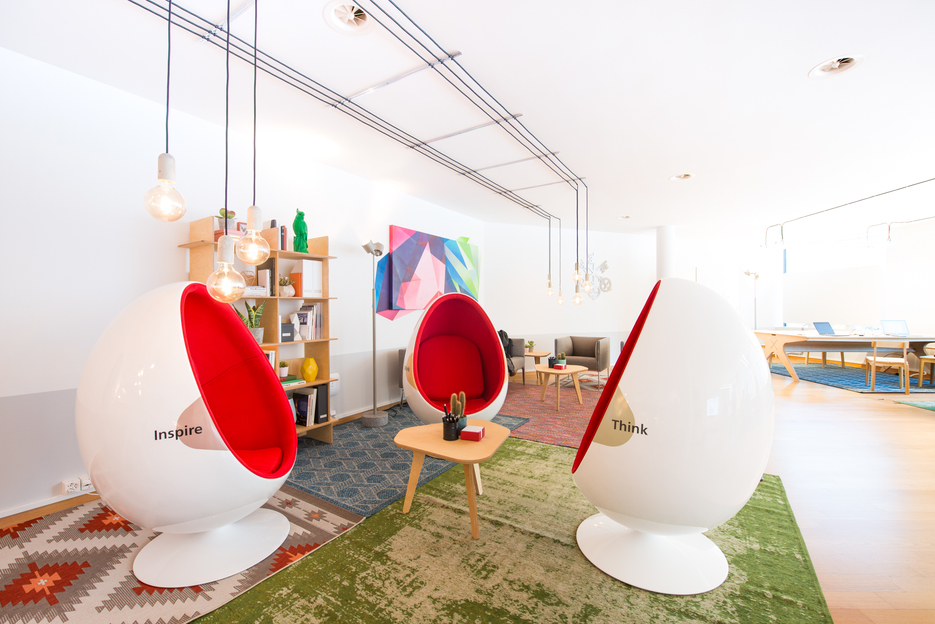 This temporary pop-up branch, which is central and close to the university and train station in Winterthur, is open until the end of January 2018. It's a perfect space for co-working and students with around 30 workstations, free internet access, a large screen, and whiteboards for brainstorming and discussing ideas.
"With the UBS Concept Space+, we are making a conscious effort to move beyond established structures. We are creating an innovative format that brings together co-working, digital banking and culture."
Roger von Mentlen, Head of Personal Banking
In the lounge zone, smaller groups can come in to work together and discuss ideas, or learn a little more about the UBS digital offering. Events are currently taking place two evenings a week (Wednesdays and Thursdays) with activities ranging from improv theatre to food tasting. The space is only open for four more weeks, so if you're in the area be sure to pop in!
Designs featured in this article:
All photography from UBS.
ABOUT THE AUTHOR